Create a floating banner & measure its success
Floating banners are a great way to get the user's attention, the key to a successful banner is to have a short descriptive message and a clear CTA.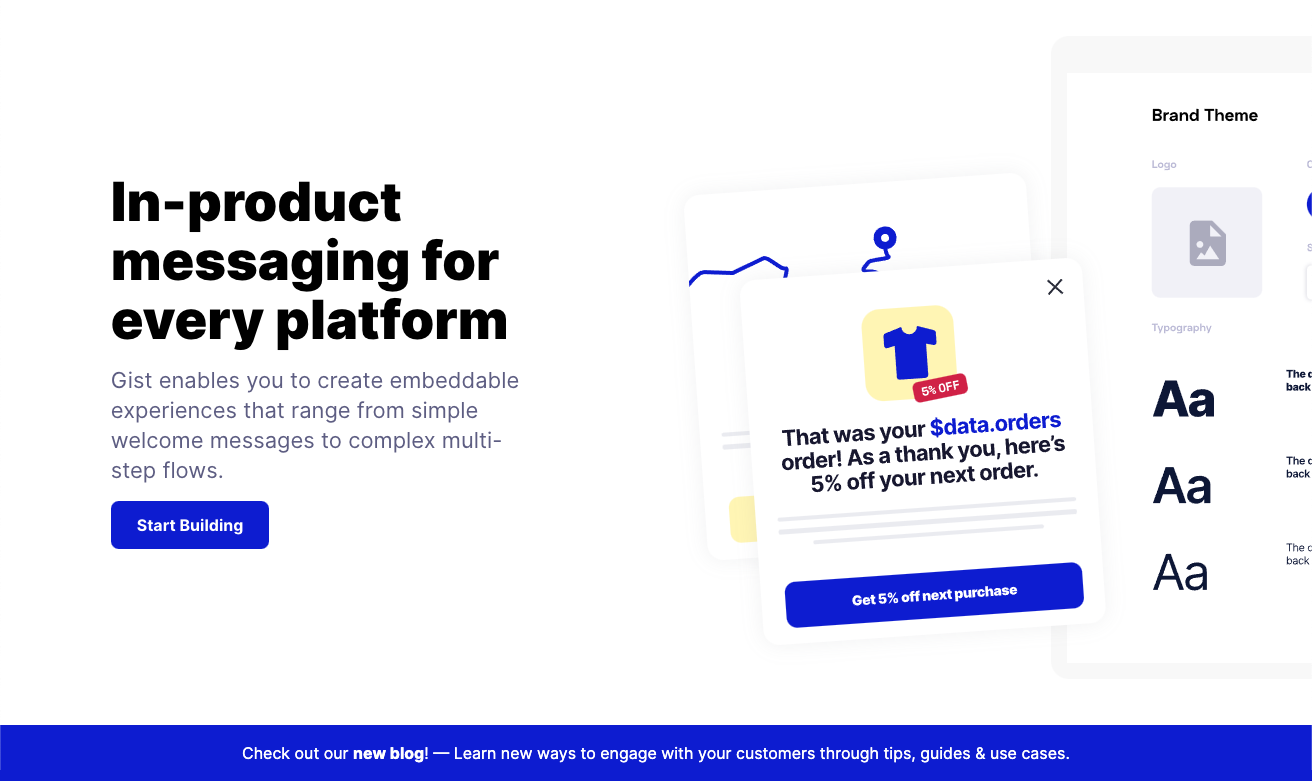 The best banners are the ones that blend in with the rest of the site. Being on brand is very important, you don't want your customer's trained muscle memory to dismiss the message like a cookie notice or an ad.
To start select "New Message" from the messages screen and pick the banner template.
Gist comes with many different ready-to-use templates, all can be further customized through our no code editor.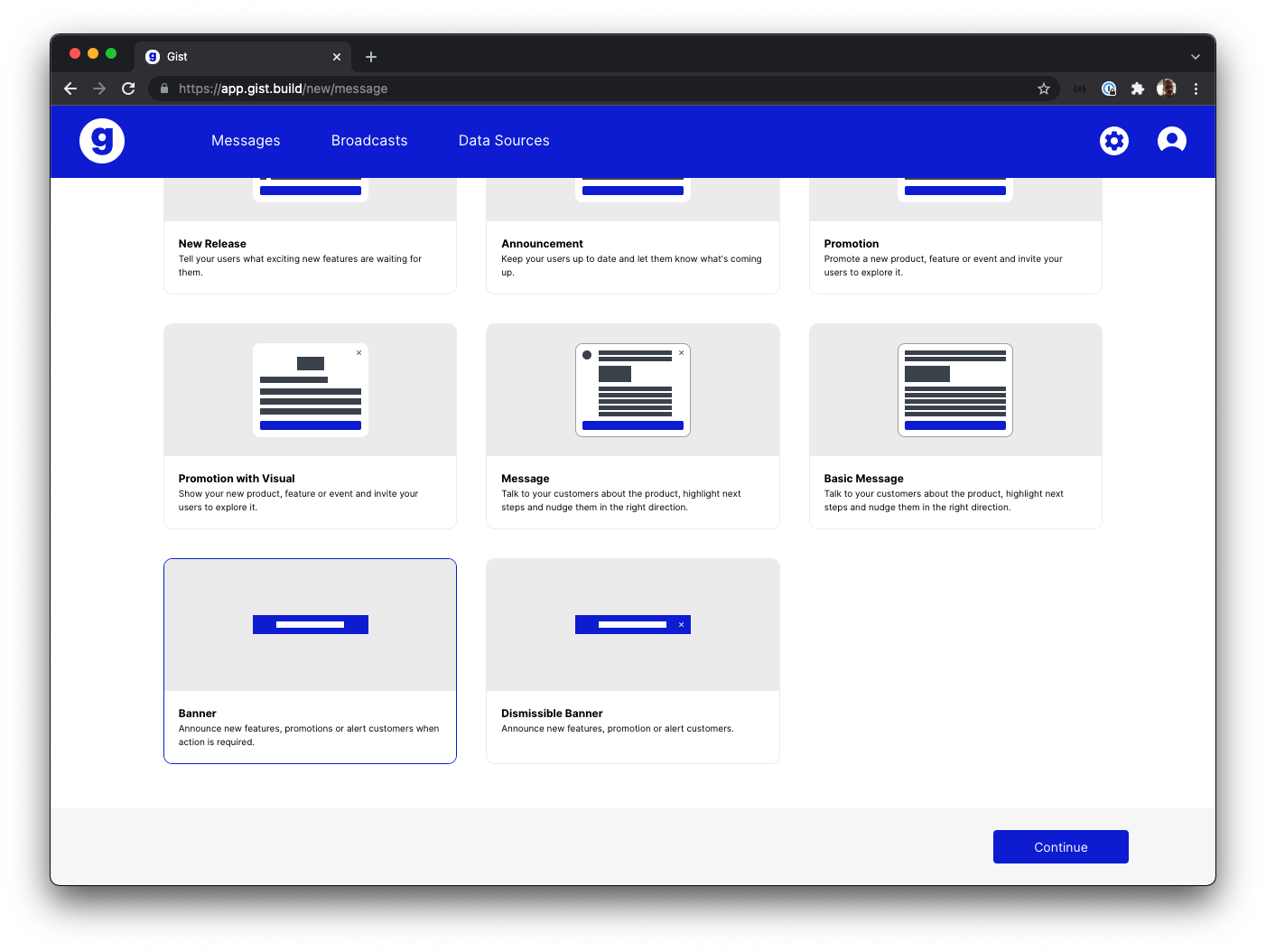 Type in the message name and select "Create Message".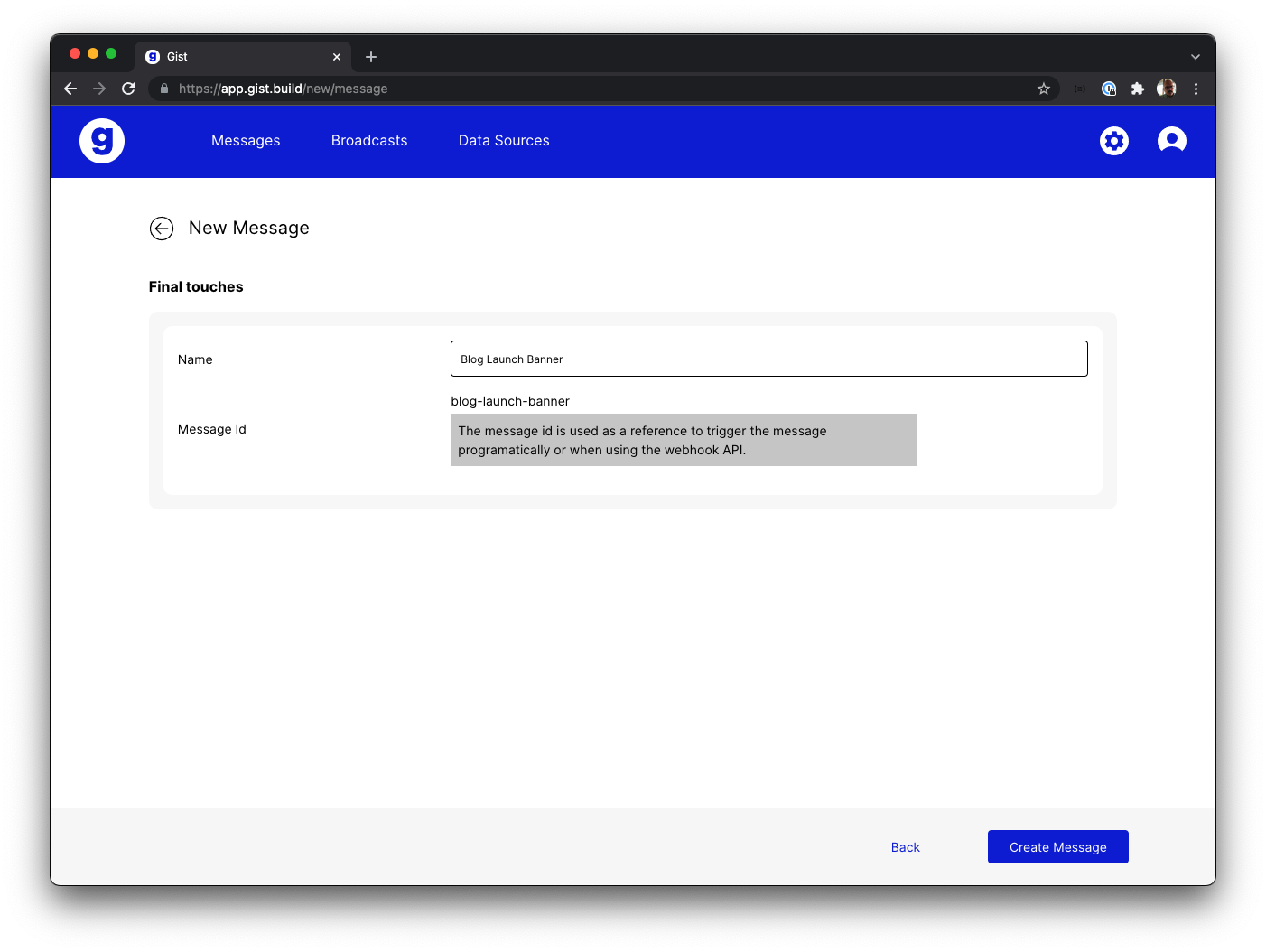 Scroll down to the Banner Markdown component and edit the markdown text.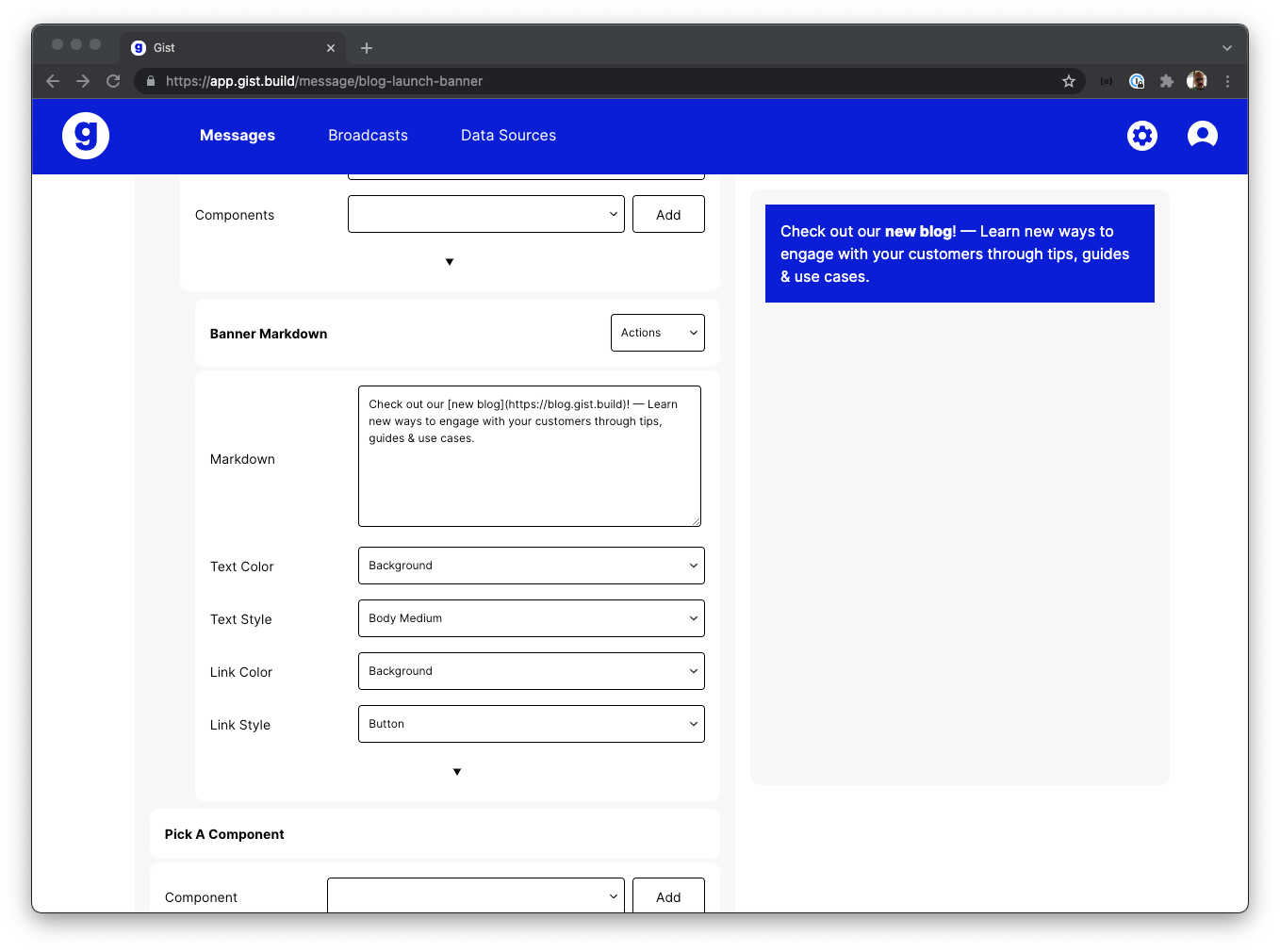 The text inside the banner supports Markdown (a lightweight markup language). It enables you to add headings, annotate text with links, insert images, bullet lists, and more. If you'd like to learn more about Markdown, you can find more information here.
You can further customize the look and feel by changing the display options available. Text, Link, Heading color, and styles are all configurable.
Once you're happy with the message select "Save"
Creating a Broadcast
Broadcasts allow you to reach different audiences via Topics. If you followed our Google Tag Manager guide, we've added the topic "Announcements" by default. You can use this topic to send a message to everyone on your website.
Topics can be used as a way to segment your customers in real-time. You can read more on Broadcasts and topics here.
Let's create a new Broadcast
We typed in the name and selected the newly created message, chose the position, selected the topic, and set the start/end date of the campaign.
Once saved & published we can see the banner appear on the website.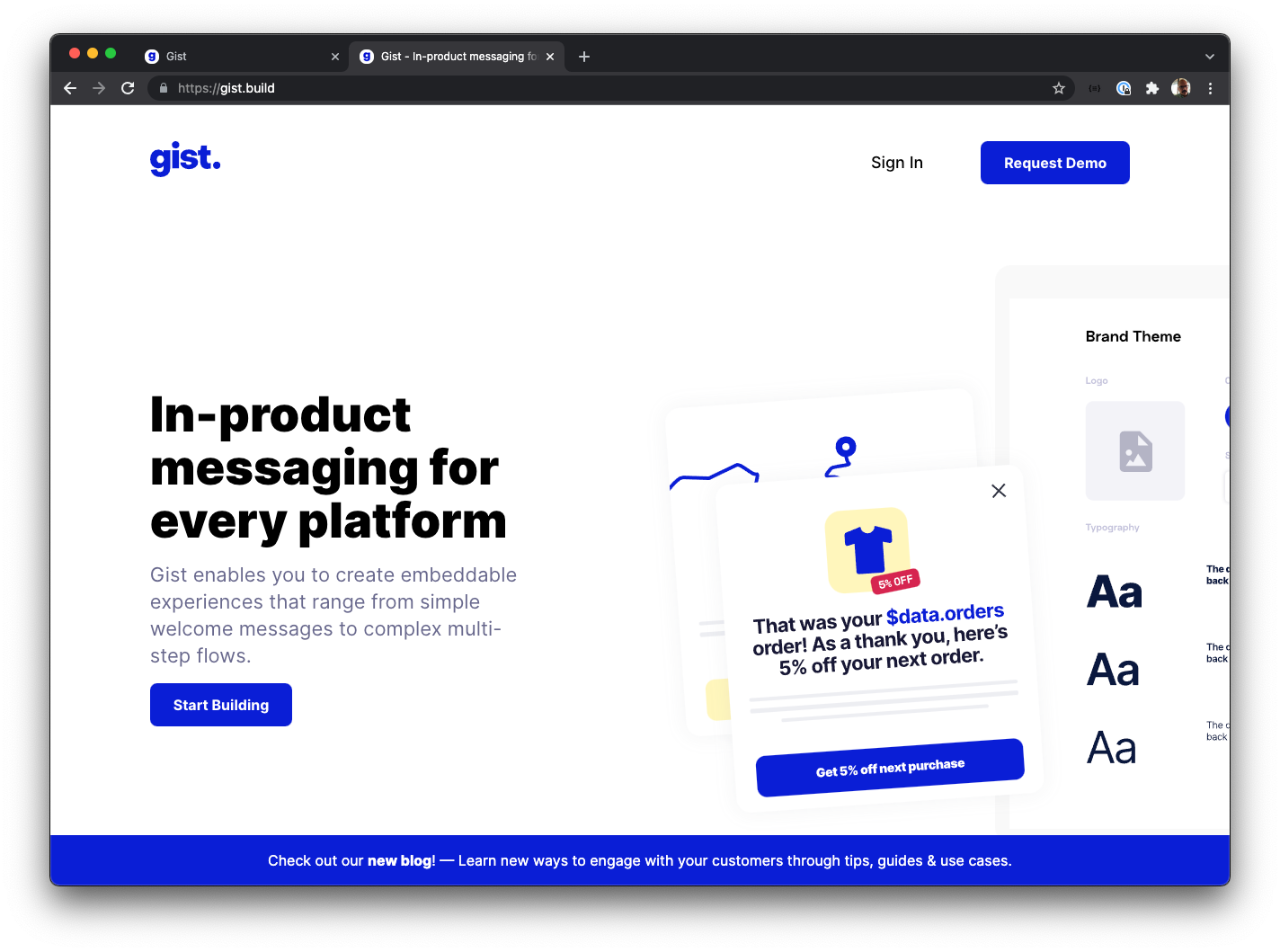 If we go back to the Broadcasts list screen we can see that a new "Report" button is now available. Clicking on it will show the performance of the banner, with the number of views, clicks and conversion rate (Views vs Clicks)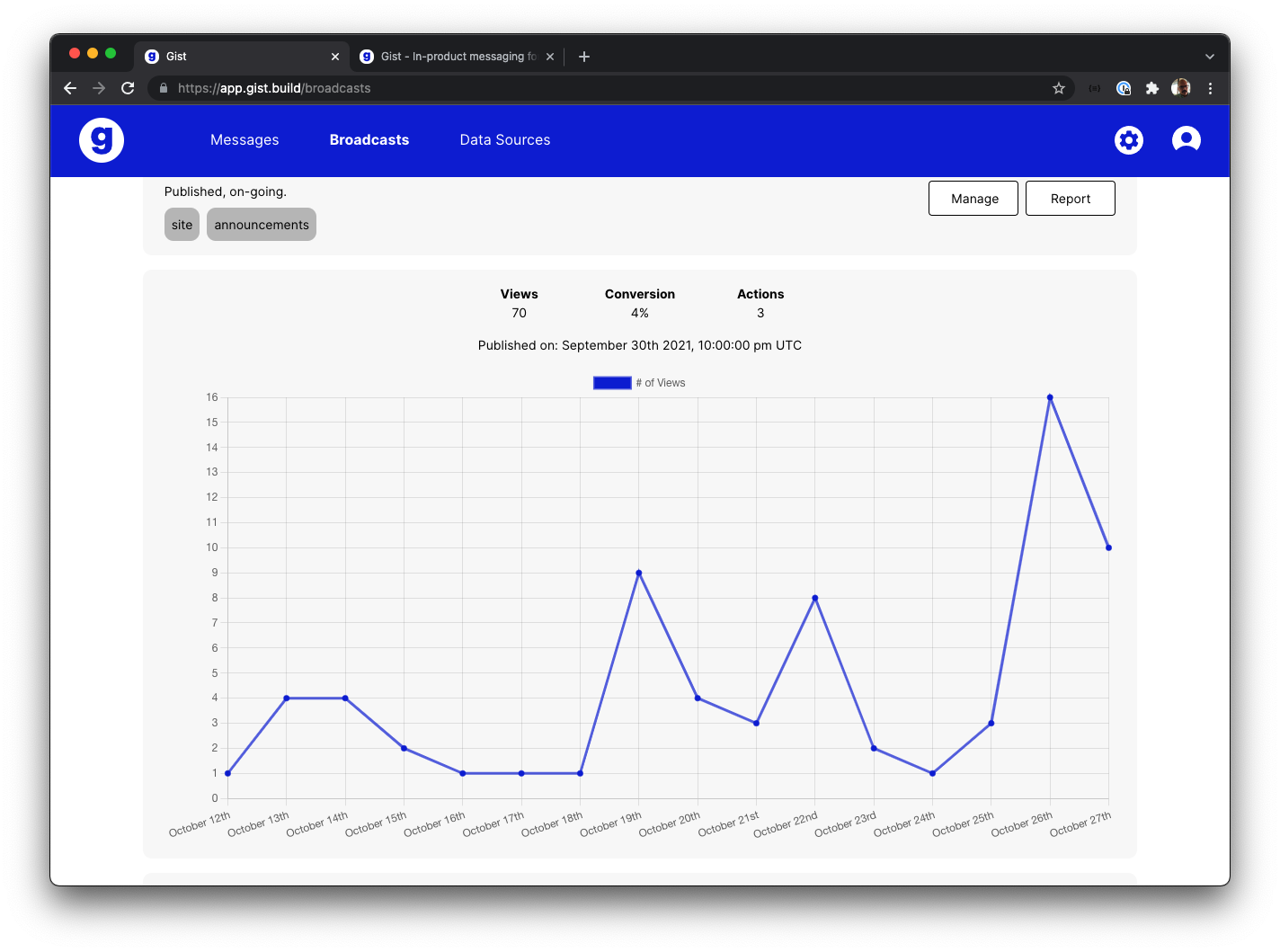 You can try this out on your website or mobile app for free, head over to gist.build and create your free account.