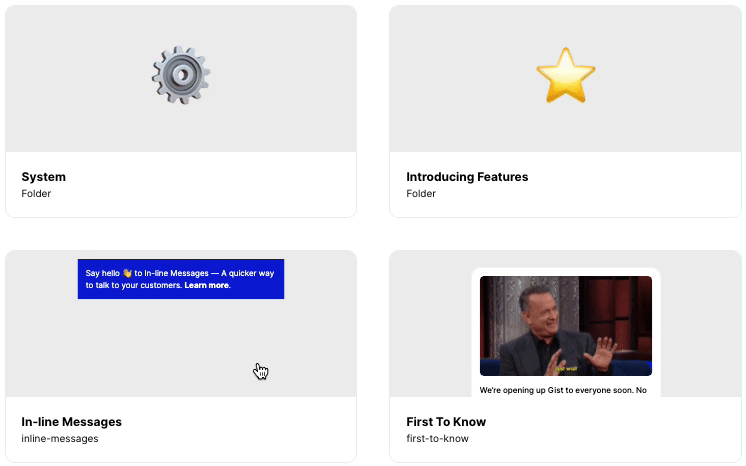 Since Gist is often used by different teams who are setting up experiments, creating campaigns in multiple languages and running A/B tests, we started to notice that it's becoming increasingly harder to manage everything from one screen.
To solve this problem we wanted to find an easy and intuitive way to manage your messages.
Introducing folders
To create a new folder simply drag a message over another and provide a name to your folder. This simple approach will reduce clutter and help you find what you were looking for faster.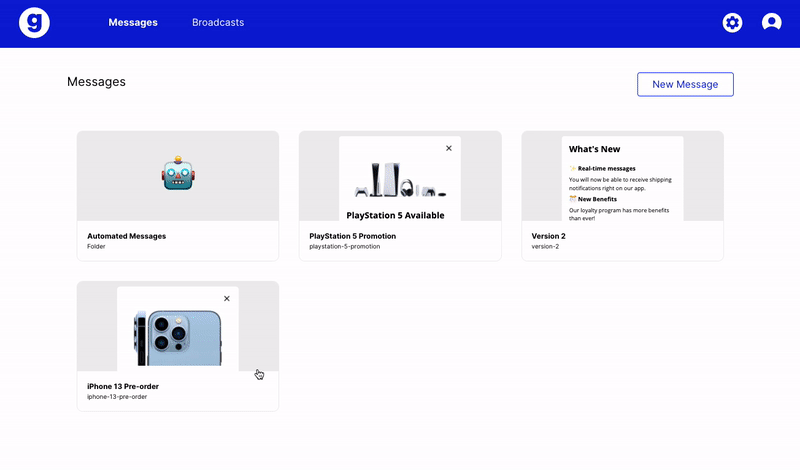 Folders can also be nested, this gives you the flexibility to organize your messages by team, type, or campaign.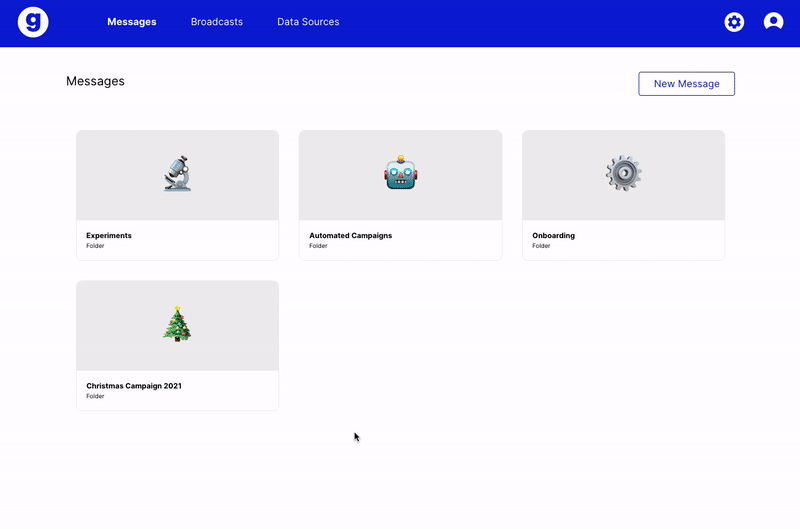 You can try Gist for free, head over to gist.build and create your free account.